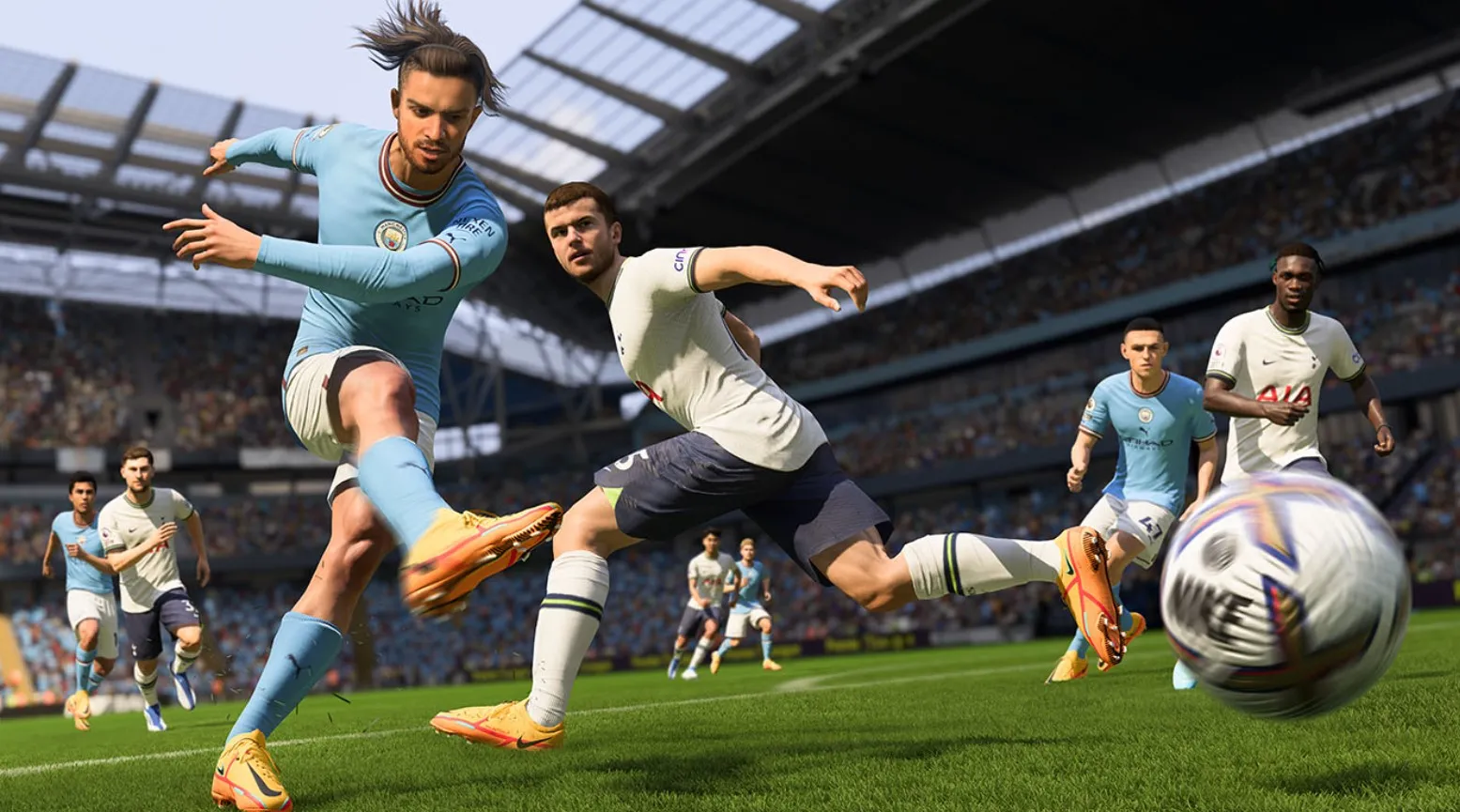 PlayStation 5 atau yang juga dikenal dengan PS5 menjadi salah satu game konsol yang sangat populer. Game konsol tersebut memiliki banyak sekali pilihan game yang bisa dimainkan. Termasuk salah satunya adalah game bergenre olahraga. Ada cukup banyak pilihan game olahraga terbaik di PS5 yang siap dimainkan bersama rekan-rekan.
Sesuai namanya, game olahraga merupakan game bertema permainan olahraga yang mempertandingan permainan seperti pada olahraga sungguhan. Beberapa contoh game bertema olahraga yang sangat populer antara lain adalah Sepakbola, Tenis, balapan, dan lain sebagainya.
Sebagai salah satu konsol game yang paling populer, PS5 pun melengkapi konsol gamenya dengan berbagai pilihan permainan olahraga tersebut. Sehingga para pemain bisa memilih game yang paling seru dan sesuai dengan preferensi mereka untuk dimainkan.
7 Rekomendasi Game Olahraga Terbaik di PS5
Mencari deretan game olahraga terbaik tentunya gampang-gampang susah. Sebab ada banyak faktor yang perlu dipertimbangkan termasuk salah satunya adalah selera masing-masing pengguna. Sehingga satu game olahraga tentu akan digemari juga oleh pemain PS lainnya.
Sebagai referensi, berikut adalah beberapa rekomendasi pilihan game olahraga terbaik di PS5 versi OmahGame yang bisa dipertimbangkan.
1. Game Olahraga Terbaik di PS5: FIFA 23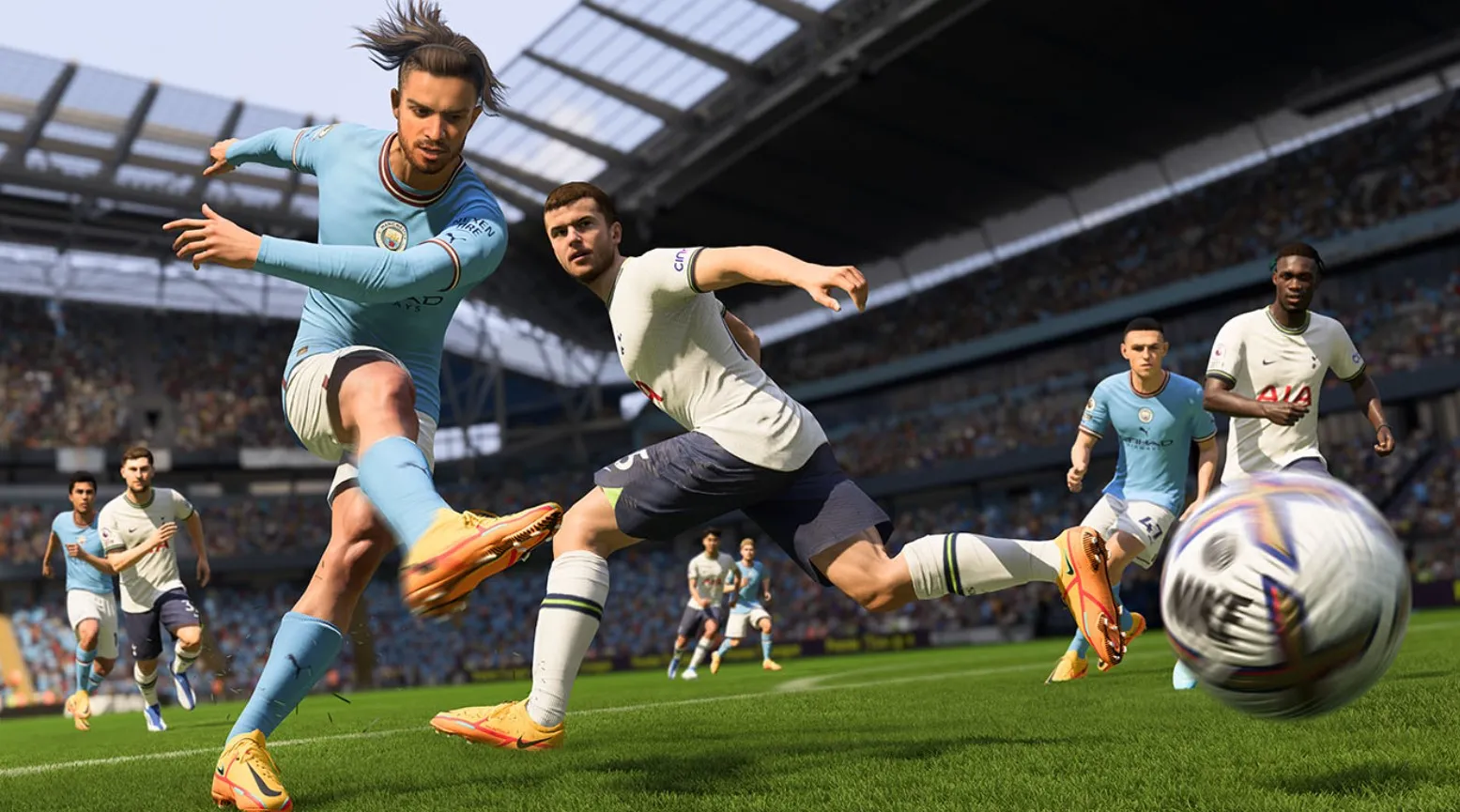 Sepakbola menjadi salah satu game yang sangat populer diberbagai kalangan. Di konsol PlayStation 5 sendiri terdapat game sepakbola berjudul FIFA23 yang sangat populer. FIFA menjadi salah satu game yang sangat digandrungi oleh para pemain PlayStation.
Sebenarnya tahun ini merupakan tahun terakhir dari seri FIFA di PlayStation. Sebab tahun depan, nama game ini akan berubah menjadi EA Sports FC. Terjadinya perubahan nama ini tentunya tidak akan terlalu mempengaruhi kualitas dan juga popularitas game sepakbola yang satu ini.
Hampir sama dengan tahun-tahun sebelumnya, FIFA 23 ini masih mengusung lisensi tim yang sangat lengkap. Hal ini membuat FIFA23 menjadi game yang lebih realistis bila dibanding dengan kompetitor saingannya yaitu eFootball 2023.
Baca Juga: Tips Membeli Playstation 2 Bekas Agar Tidak Tertipu
Sebagai salah satu game olahraga terbaik di PS5, FIFA23 juga sudah memperkenalkan HyperMotion 2. Fitur ini merupakan fitur ekslusif yang disematkan pada konsol generasi terkini termasuk juga di dalamnya adalah PS5.
HyperMotion 2 sendiri merupakan sebuah teknologi lanjut yang digunakan untuk membuat permainan menjadi lebih realistis. Teknologi ini menggunakan machine learning untuk membuat lebih dari 6.000 animasi unik di dalam permainannya.
2. Madden 23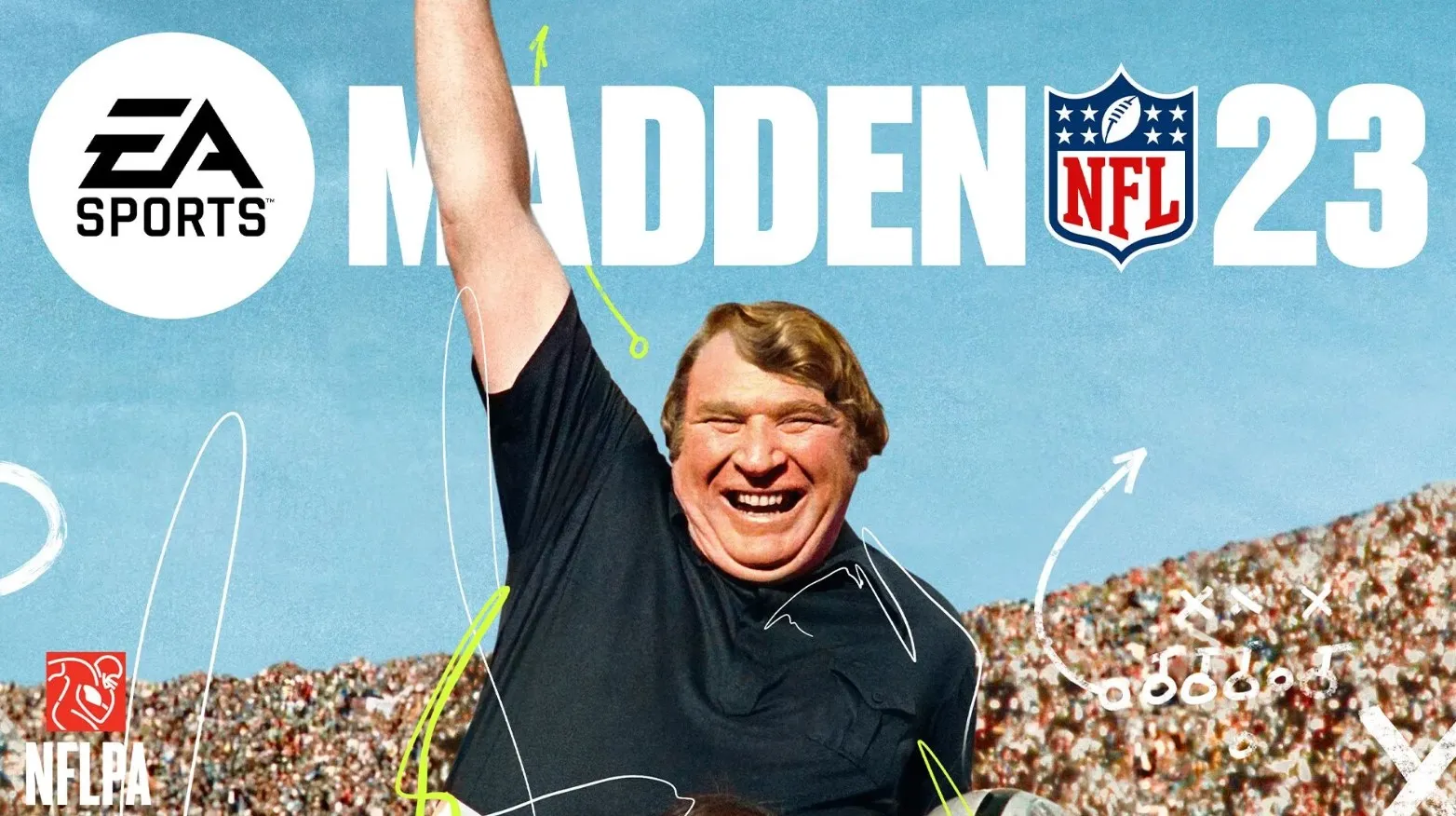 Kalau Anda termasuk penggemar olahraga sepakbola Amerika, maka Madden 23 bisa menjadi pilihan yang tepat untuk dimainkan. Madden 23 merupakan game olahraga terbaik di PS5 yang saat ini bisa Anda jumpai di PlayStation 5.
Secara umum Madden merupakan seri game yang sudah ada relative cukup lama. Madden 23 merupakan versi terbaru yang melanjutkan tradisi-tradiri sebelumnya. Pembaruan pada versi terbaru tersebut tentunya lebih baik bila dibandingkan dengan generasi-generasi sebelumnya.
Baca Juga: 5 Game FPS PC Terbaru 2023 Yang Seru Dimainkan
Madden 23 menawarkan peningkatan dari sisi pemain dan tentunya juga tampilan visual. Selain itu, ada pula beberapa mode baru yang bisa dimainkan. Kehadiran animasi yang baru juga akan membuat gameplay game ini jadi lebih realistis dibanding game-game sebelumnya.
3. WWE 2K23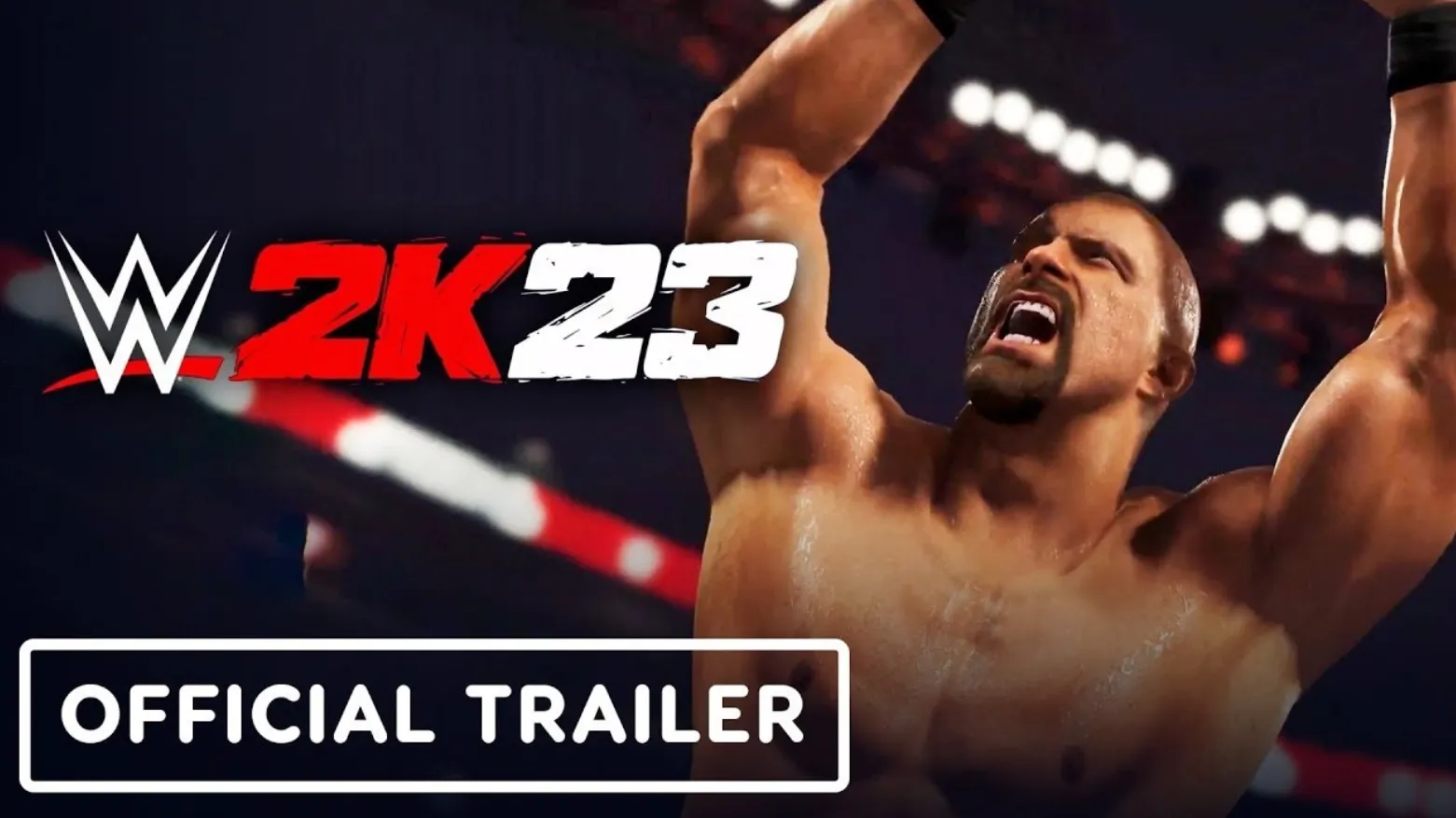 Dalam beberapa decade terakhir, ada banyak jenis game gulat yang diluncurkan ke pasaran. Namun salah satu game yang mampu bertahan dari gempuran pasar adalah seri gulat 2K. Salah satu game olahraga terbaik di PS5 ini bahkan masih memiliki jumlah penggemar yang sangat besar.
WWE 2K23 merupakan versi terbaru dari seri WWE. Seri terbaru ini bahkan menjadi salah satu yang terbaik dari versi-versi WWE yang sudah ada. Hal ini tentunya tidak terlepas dari adanya berbagai perubahan dan perbaikan pada game gulat tersebut.
Baca Juga: Game Anime Free-to-Play di Steam, Ini 7 Rekomendasi Terbaiknya
Terdapat cukup banyak mode permainan yang bisa dipilih. Salah satu yang paling populer adalah pertandingan dengan elemen fantasi di dalamnya. Sehingga akan membuat pengalaman dan kenyamanan bermain game gulat tersebut menjadi semakin maksimal.
Selain mode fantasi, ada juga mode-mode lainnya yang bisa dipilih dan menyediakan efek permainan yang lebih real. Selain itu, tampilan visual game ini juga terbilang cukup luar biasa. Sebab pemain bisa merasakan pengalaman seakan-akan sedang menonton pertandingan WWE di dunia nyata.
4. MLB The Show 23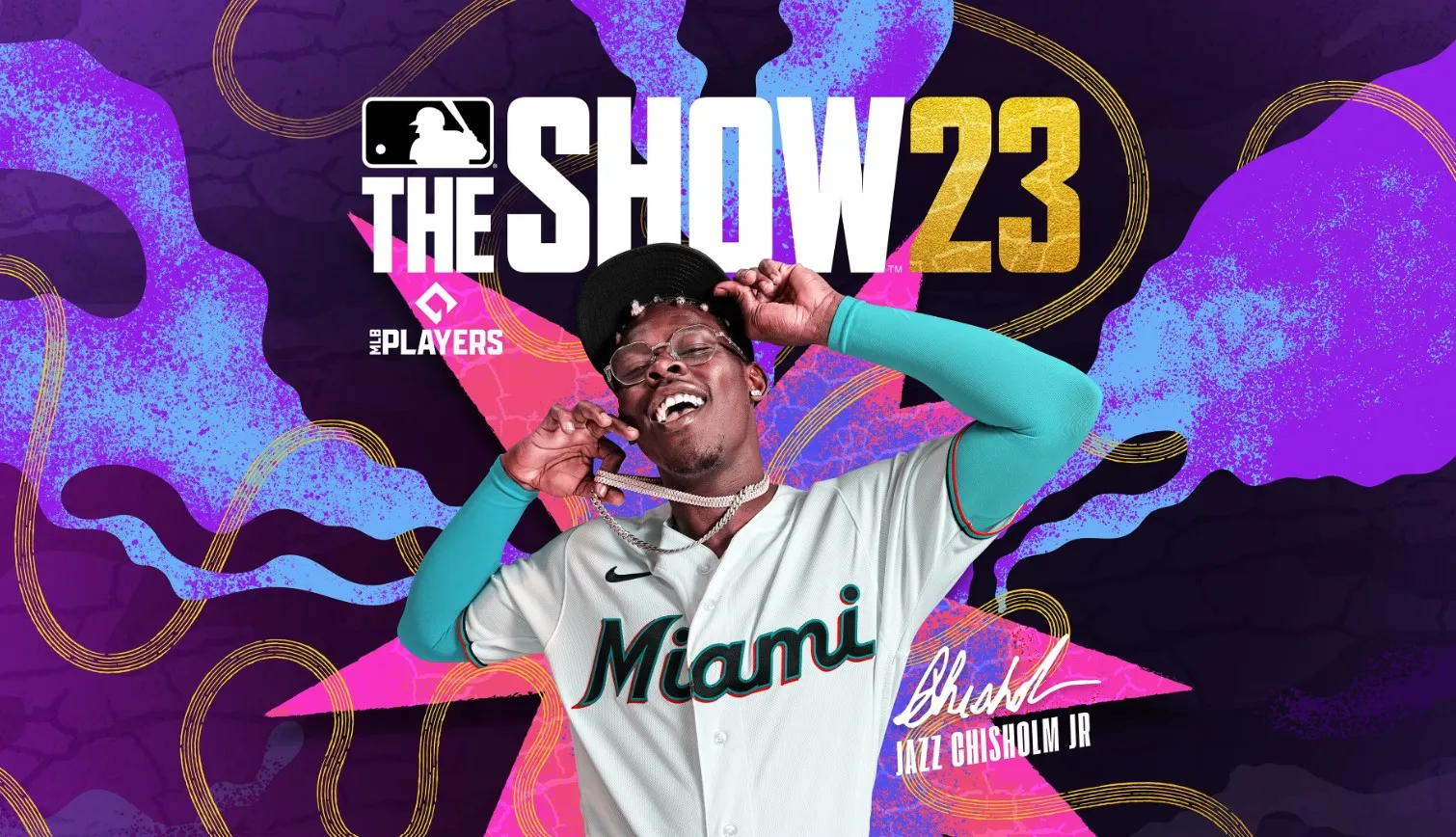 Kalau Anda tertarik memainkan game bergenre simulasi maka MLB The Show 23 bisa menjadi pilihan terbaiknya. Game ini menyediakan simulasi bermain baseball yang sangat menarik dengan berbagai fitur penting di dalamnya.
MLB The Show 23 sempat menjadi game ekslusif yang hanya dirilis pada konsol PlayStation 5. Namun akhirnya game ini pun diluncurkan pada konsol-konsol lainnya dan bisa dimainkan secara gratis oleh pemain lainnya.
Baca Juga: 7 Game Battle Royale PC Terbaik, Bisa Mabar!
Di dalam game ini juga terdapat cukup banyak mode pilihan yang berbeda. Anda bisa memainkan game ini menggunakan mode permainan biasa ataupun bisa juga memulai mode karir. Jika tertarik, pemain juga bisa menantang pemain lain dalam mode Home Run Derby dan menjadi yang terbaik.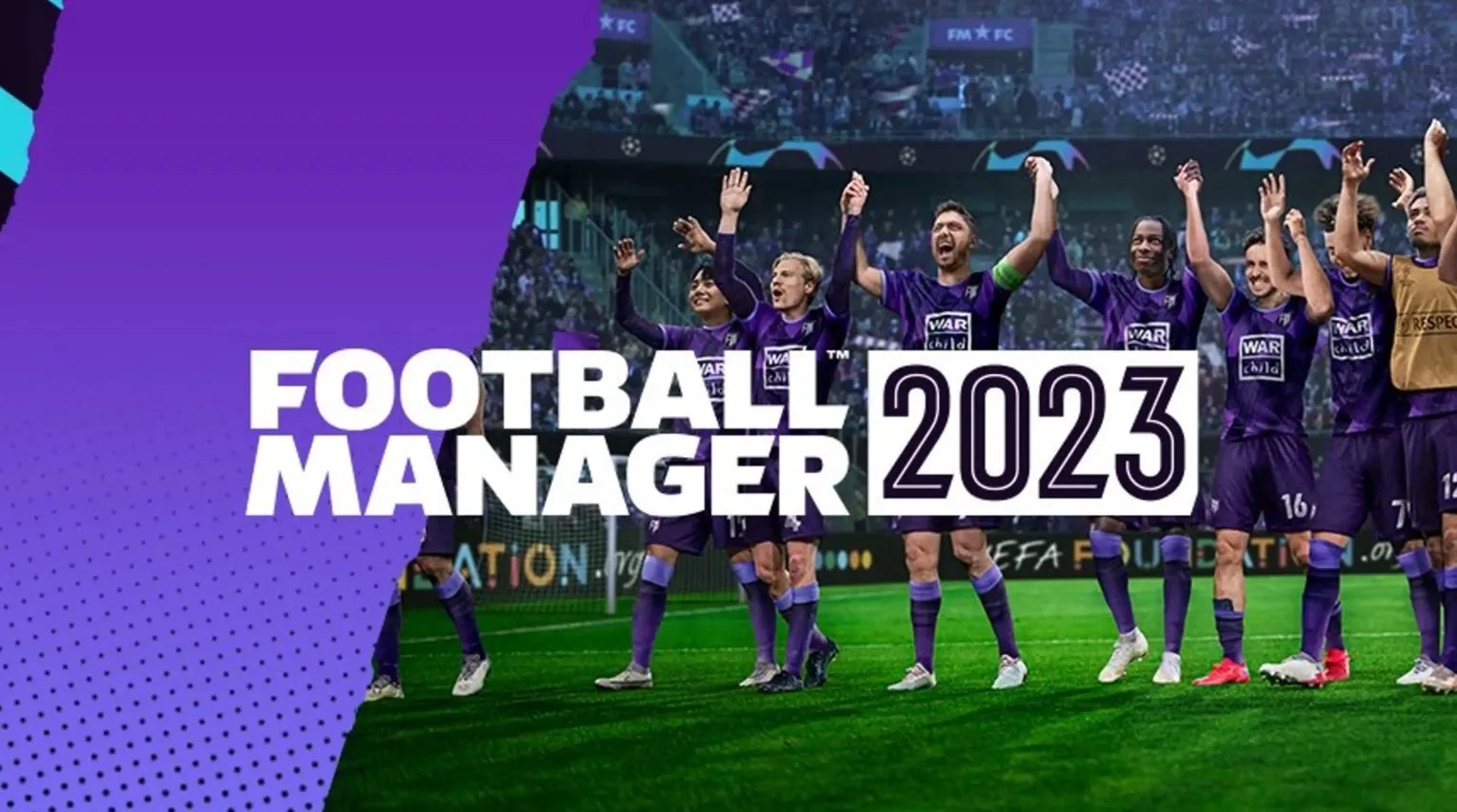 Rekomendasi pilihan game olahraga terbaik di PS5 yang bisa dipertimbangkan selanjutnya adalah Football Manager 2023. Seperti yang sudah diketahui bahwa Football Manager merupakan game simulasi sepakbola yang sangat populer di dunia.
Meskipun sebelumnya sempat mengalami penundaan rilis di PlayStation 5, namun game simulasi ini kini sudah dapat dimainkan pada perangkat konsol tersebut. Ketika memainkan game ini, Anda akan beperan sebagai seorang manager yang mengelola sebuah klub sepakbola.
Baca Juga: Game Balap Mobil Offline PC, Ini 5 Pilihannya!
Jika dibandingkan dengan game sepakbola lainnya seperti FIFA 23 atau eFootball 2023, Football Manager 2023 jauh lebih detail perihal mengelola sebuah tim. Game ini cocok untuk penggemar game sepakbola yang ingin memainkan game dengan elemen simulasi yang lebih mendalam.
6. NBA 2K23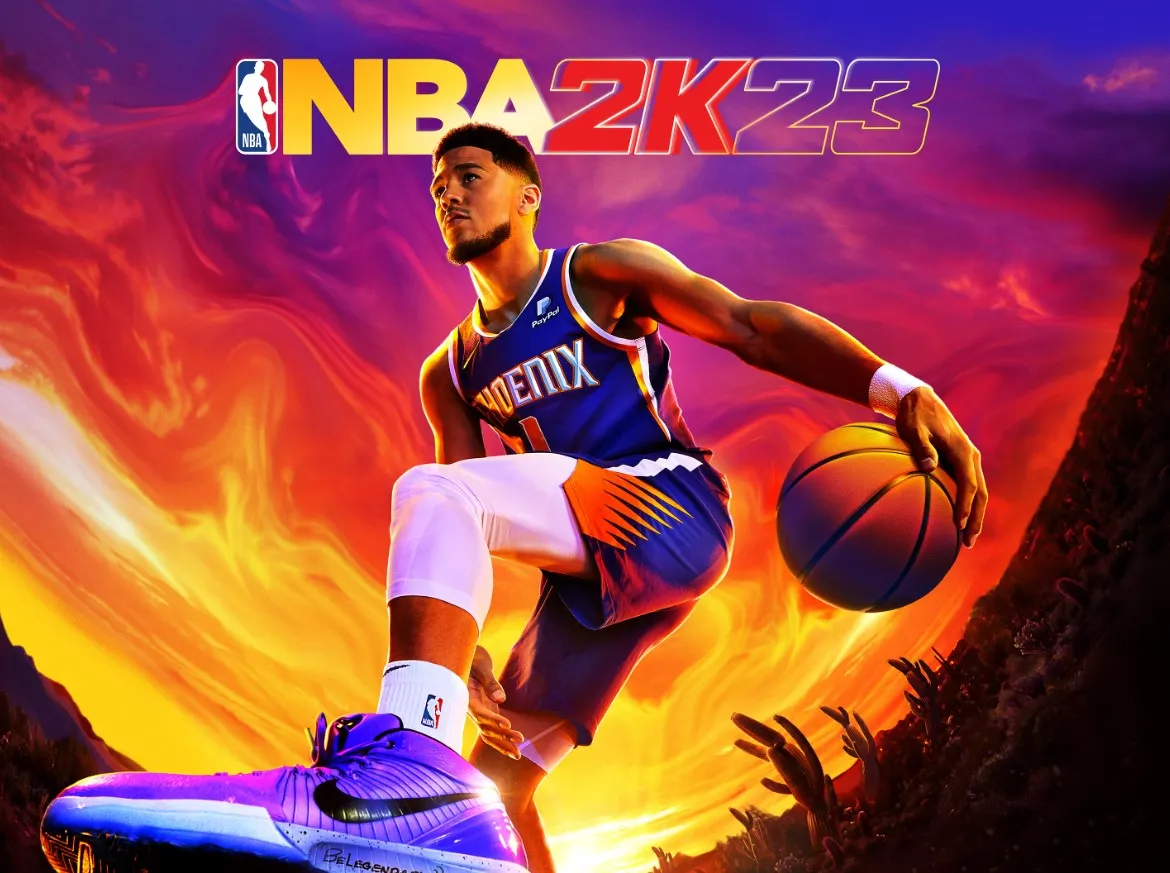 Rekomendasi pilihan game olahraga terbaik di PS5 yang bisa dipertimbangkan selanjutnya adalah NBA 2K23. Game konsol bertema olahraga basket ini dirilis untuk konsol PS5 pada bulan September tahun lalu.
Versi ini merupakan game pertama di seri NBA 2K sejak 2K11 yang menghadirkan mode Jordan Challenge. Salah satu perbaikan yang cukup signifikan pada game ini adalah mode MyNBA yang kini telah diperbarui.
Baca Juga: 5 Karakter Free Fire Terbaik Yang Harus Dipakai
Mode tersebut memungkinkan pemain untuk memulai karier mereka di tahun 80-an, 90-an, awal 2000-an atau pun masa kini. Bagian menariknya, mode tersebut hadir dengan filter televisi dan presentasi broadcast yang akan disesuaikan dengan era yang pemain pilih.
7. Game Olahraga Terbaik di PS5: Riders Republic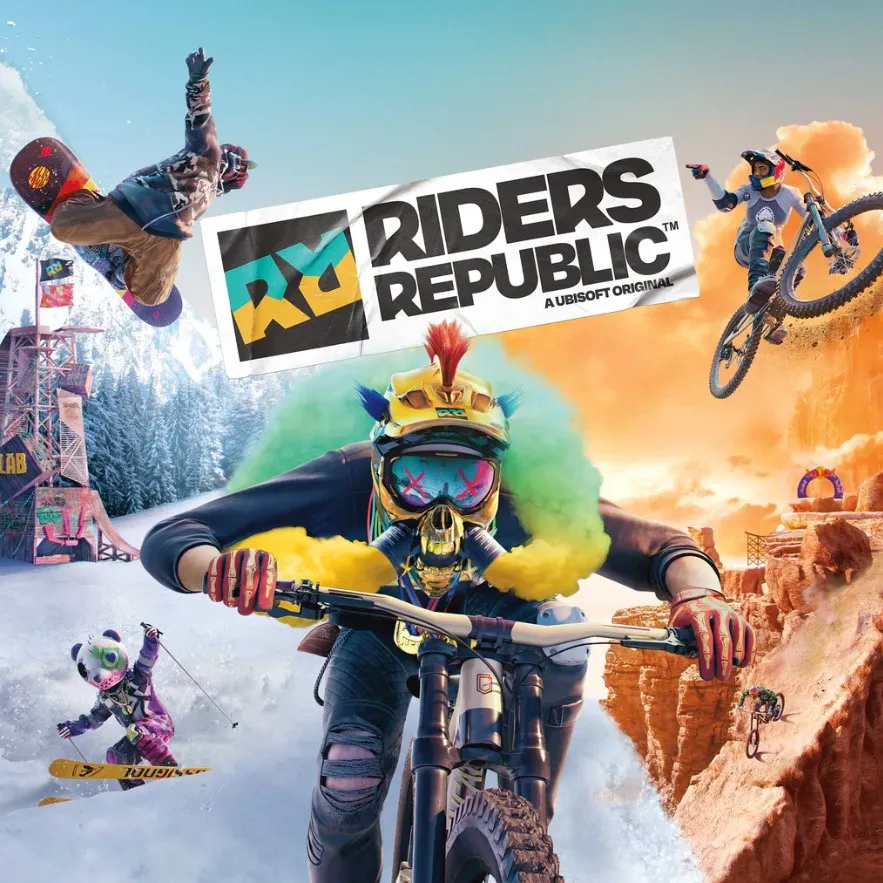 Rekomendasi pilihan game olahraga terbaik di PS5 yang bisa dimainkan selanjutnya adalah Riders Republic. Game yang satu ini sangat cocok dimainkan jika Anda termasuk orang yang gemar dengan olahraga ekstrem.
Game olahraga multiplayer ini memungkinkan hingga 64 pemain untuk saling berkompetisi dalam satu map besar. Selain mode multiplayer, Riders Republic juga memiliki mode karier di mana pemain harus menguasai enam disiplin ilmu yang berbeda agar bisa memainkan game ini dengan baik.
Baca Juga: 7 Tips Bermain Ragnarok Origin Untuk Pemula
Mode karir menjadi salah satu mode yang paling banyak diminati oleh para pemain. Sebab mode ini bisa menjadi cara yang paling efektif untuk digunakan mendapatkan item yang bisa digunakan untuk menambah kemampuan pemain.
Akhir Kata
PlayStation 5 memang menjadi salah satu perangkat konsol yang begitu banyak diminati para pemain. Perangkat konsol ini menyediakan berbagai jenis pilihan game yang seru dan menantang bagi para penggunanya.
Salah satu genre game yang sangat populer adalah game bertema olahraga. Di PlayStation sendiri ada beberapa game olahraga yang sangat seru untuk dimainkan. Mulai dari Football Manager, FIFA 2023, NBA 2k23, dan lain sebagainya.
Itulah beberapa rekomendasi pilihan game olahraga terbaik di PS5 yang perlu Anda ketahui. Kini dengan adanya beberapa rekomendasi pilihan tersebut, Anda tidak perlu bingung lagi jika ingin mencari game yang seru untuk dimainkan.